I have been wondering lately about how people define their online relationships. In a past post I explored the concept of IRL in present connotation. Before that, I grew tired of my collection of false online friendships and deleted Facebook.
I began to consider: how do these people fit into my definition of "friend"? What do I want out of an online, or offline, community?
Today, I read a very interesting article: Are You Really My Friend? about Tanja Hollander, a photographer who has set out on a mission to meet and photograph every one of her 626 Facebook friends (ex-boyfriends included) — I assume she will not be adding additional friendships during the time period it takes to complete the project. The surprising part, only two people have turned her down for privacy reasons.
Her challenge in this experiment is working with a patchwork of varying degrees of friendship across the Facebook platform: friends, acquaintances, business colleagues, family. It becomes something of an introspective process.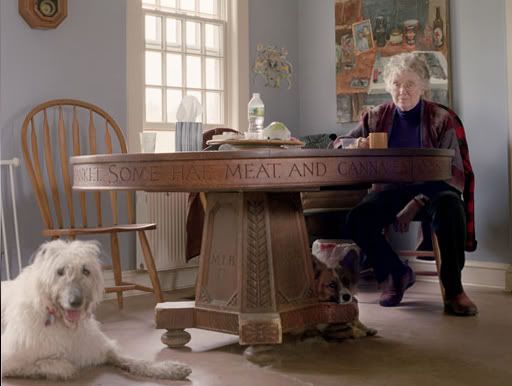 Mary Bok with Surely and Honey the dogs, Camden, Maine. (taken by Tanja Hollander)
read and see more